Product Offering
We offer the woven lining in roll form or flat sheets. We offer cut to size pieces. We can shape and bond the lining. We also supply clutch cones and customized items such as bushes and friction bearings.
Product Versions
We offer KB2 lining from 6.4mm to 14mm, and KB3 lining from 16mm to 25mm.
Data sheets and Material Data Safety Sheets are available on request.
Product Dimensions
Available thicknesses are 25mm, 22mm, 19mm, 16mm, 14mm, 12mm, 10mm, 8mm and 6.4mm. Other thicknesses can be manufactured on request.
Standard lengths are 10m long.
Standard widths are 325mm wide.
Rolls can be cut to size according to customer requirements.
Product Information
The 3-axis weave and resins used, provide a dense material with resistance to wear, high temperature and compression under load.
The brass wire inclusion not only helps to stabilize the friction value by conducting heat away from the operating surface, but also reinforces the lining when holes are drilled for holding screws. Brass wire is also more environmentally friendly than the use of copper wire in brakes.
Both surfaces are supplied ground, making it suitable for bonding and riveting to either internal or external contracting braking systems. Surface grinding also ensures maximum contact with the drum.
The lining is made in singular form and has no layers to separate and peel off.
Product Fitment
The Kapabrake lining is flexible and can be cold fitted. However, we recommend heating the lining at 160⁰C for 15 minutes to allow for more exact molding of the lining against the band.
We can cure the brake lining to the shoe or band for best possible fitment.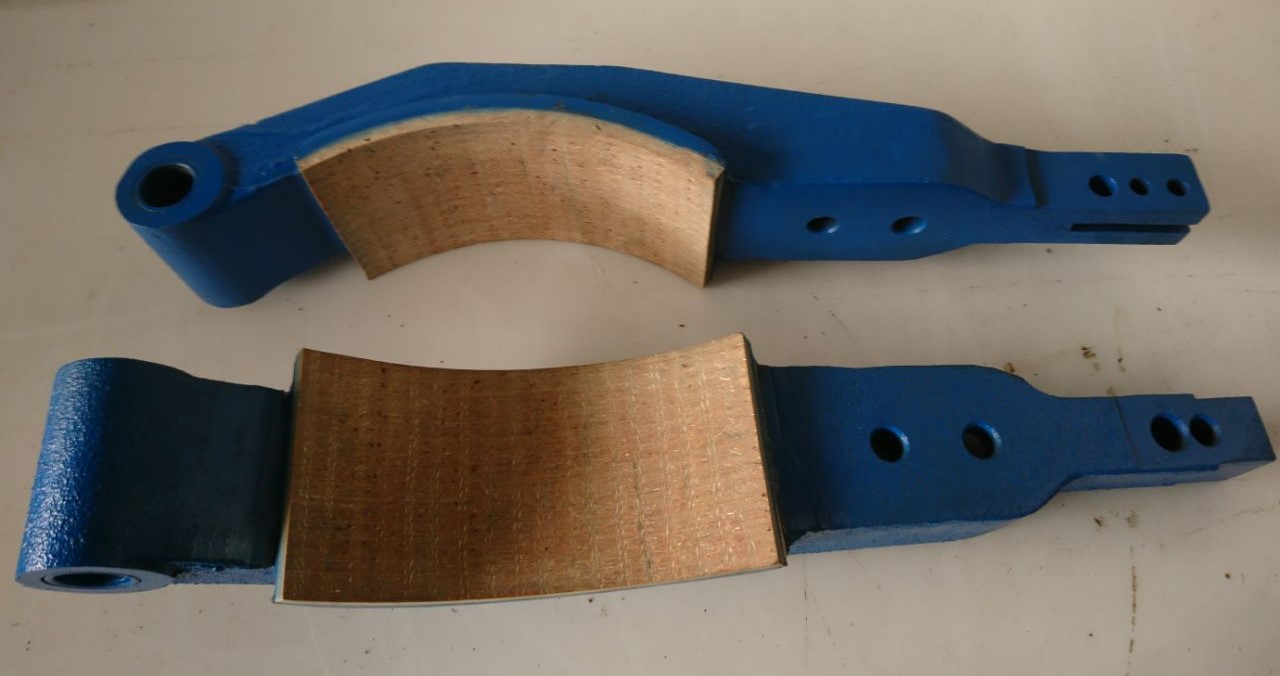 Refurbishment
We also do brake removal, sandblasting, coating of shoe or band and application of new brake linings. We have in-house sand blasting, spray painting and curing facilities.